Consultancy
We have a highly experienced team at the Xavier Teaching School Hub and we are happy to be able to provide support in other areas:
Xavier Teach SouthEast is an approved End Point Assessment Organisation (EPAO).
We have a large centralised team of highly experienced assessors who are classroom practitioners themselves at both primary and secondary level. We assess across the country and ensure that every apprentice and school we work with is thoroughly supported through the end point assessment (EPA) process.
Summary of an EPA:
Gateway Requirements: Once the gateway requirements have been reached, our centralised administration team will contact the apprentice and decide on an exact date and time for their EPA visit. This will usually take place in the fourth term of their apprenticeship (first term of the ECT year), depending upon their start date.
The Visit
Lesson Observation: Our EPA assessor will visit the apprentice in school to carry out a lesson observation (45-60 minutes) followed by a short reflective discussion about the lesson (15-20 minutes). During this time, the apprentice will receive feedback on their teaching in line with the Teachers' Standards.
Professional Discussion: The professional discussion will assess the apprentice's knowledge, skills and behaviours regarding the Teaching Standards (approx. 60 minutes). This will be conducted by the EPA assessor, and must also include attendance of the apprentice, in-school representative and training provider representative. During this time, the apprentice is able to refer to their portfolio of work completed during Initial Teacher Training, but this will not be assessed during the discussion.
EPA Report and Certification: Once the visit has been conducted, the EPA assessor will assess the evidence provided and independently decide on a final grade (below the required standard, pass or distinction). A report will be written within four weeks and indicate the apprentice's performance against each of the Teaching Standards. Our centralised team will send the report to the apprentice and Initial Teacher Training provider, and log the grade on the DfE portal for certification to take place.
Quality Assurance
Xavier Teach SouthEast is committed to delivering a high-quality EPA service and undertakes robust and thorough quality assurance processes. The quality assurance of EPAs is undertaken through;
Gathering feedback on the EPA process from apprentices, schools and Initial Teacher Training providers.
Moderating 20% of EPA reports.
Jointly observing 10% of apprentices (conducted by two Teach SouthEast assessors).
Fees
Fees for our EPA service are agreed during initial discussions with the provider dependent on location and numbers.
More Information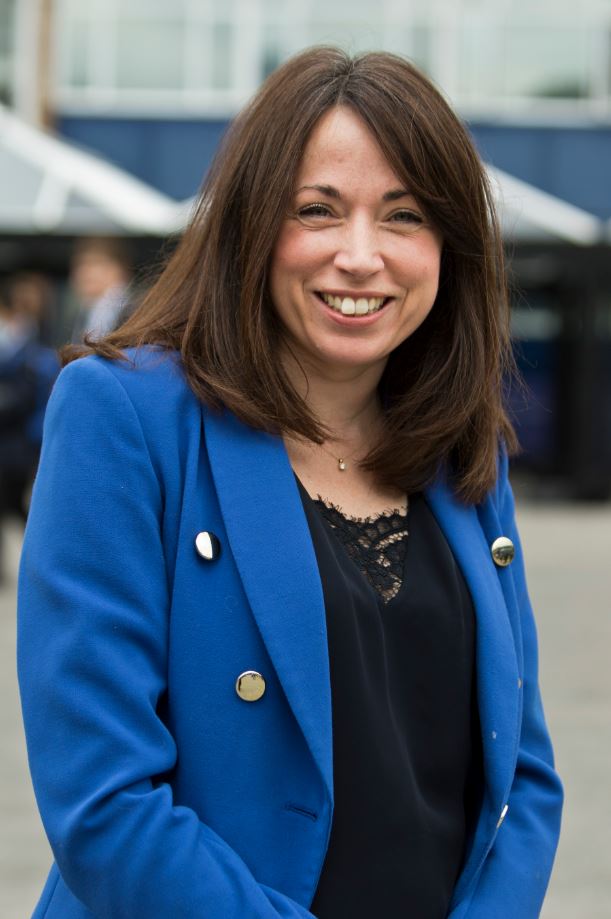 Xavier Teach SouthEast and Xavier Teaching School Hub Director, Amy Harper, has over 17 years of experience working in primary and secondary schools in Surrey, and has spent the last 10 focusing on teachers in the early part of their career. Her role as Director of the Xavier Teaching School Hub and Xavier Teach SouthEast involves ensuring high quality training provision for a range of Pre-ITT programmes, ITT courses ECT and NPQs.
Amy has now led Xavier Teach SouthEast SCITT through no less than two Ofsted inspections both graded 'outstanding' in all categories ther is well-placed to support and advice other teacher-training providers, sharing her valuable experience in navigating the ever-changing educational landscape.
The following are just some of the services Amy and her team can provide:
External moderation
Strategy and development
Ofsted support and preparation
Key-note lectures
Costing based on £550 per day but agreed during initial discussions.
Please contact Amy Harper directly on a.harper@xaviercet.org.uk for further information