Headteacher ambassadors
If you would like to find out more about how the Xavier Teaching School Hub can support your school staff with their teacher development there is no better way than to hear from one of our existing partners. Please see below how other schools feel about the support provided and why they have agreed to become one of many ambassadors of our programmes.
Sarah Lewis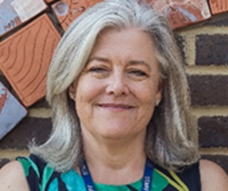 Headteacher, Strategic Lead School for ECF, induction tutor Headteacher St Mary's C ofE Primary School
I have had the very good fortune to be working with the Xavier Teaching School hub as a Strategic Lead School for the ECF. I, and my school, have benefited greatly from the quality of communication and strategic direction offered by the team.
It feels like a fully collaborative relationship – and it is so refreshing to see how hard the team work to respond to concerns raised by schools, and to build relationships with Teach First to get the best from the programme. Indeed building relationships is their forte. My ECT and my Mentors feel fully supported by the team – and we all find the bulletins incredibly useful. We are teaching our new teachers so much more effectively because we have such clear guidance about what is needed.
I have no hesitation in using Xavier as my first point of call for every aspect of teacher training and development from ITT through to NPQs.
Ollie Russell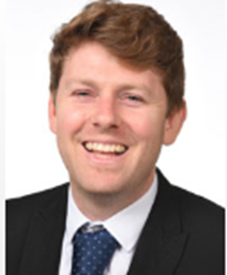 Key Stage Four Co-ordinator of English and ECT Lead St Paul's Catholic College
I am currently the ECT Lead at St Paul's Catholic College, one of the delivery partners for Xavier in Surrey.
I have been working as ECT Lead for two years and helped set up the programme in St Paul's, the delivery school. I deliver all the first year ECF Programme seminars to a range of ECTs across five schools in Surrey. This year I have delivered the subject specific seminars for English ECTs in their second year. As well as this, I have managed and arranged all of the progress reviews for the ECTs at St Paul's Catholic College. I also help choose mentors and give them guidance and support within my school and with the ECF Programme. Lastly, I organise and manage the progress reviews and assessments for first and second year ECTs in my school.
Additionally, I have been involved in meetings with Xavier in which I have contributed to shaping and feeding back on the ECF Programme. Some of these changes have been recommended and implemented.
I have found Xavier to be extremely helpful and accommodating. The team always reply, usually immediately, which is fantastic considering the amount of ECTs and schools they have to deal with. The team are always friendly and positive, happy to answer any questions, no matter how silly or seemingly obvious, with no judgement. I feel that Xavier have gone above and beyond for me at various points throughout the ECF Programme by receiving my phone calls and giving me personal advice whilst showing a human side and understanding of the situation. Xavier acknowledge what is best for the ECT, the school, the ECT Lead and the profession and always come to a sensible solution. When I started as ECT Lead, it was the inception of the programme; as with anything new, this could have been confusing and difficult, but Xavier made sure that the instructions were clear, easy to follow and they provided ample information to ensure that everyone knew what was happening throughout.
Martin Twist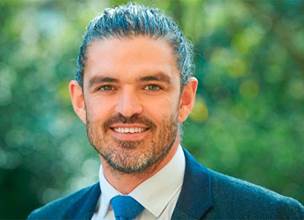 Principal St Charles Catholic Sixth Form College
I have worked in current Xavier Secondary schools as Head of RE (SJB) and Deputy Headteacher (St Peters). Currently St Charles works with Xavier to support our teachers. We have staff on programmes from ITT, Salaried Skitt and the full suite of NPQs.
I qualified as a teacher of Religious Education in 2006, I saw the impact of exceptional leadership at SJB early in my career. I learnt the importance of focusing considerable investment on teaching staff to empower them to be the best possible practitioners of their craft. The 'Growing great teachers' mantra resonates with me. As an Assistant Headteacher and then Deputy in 2 excellent Catholic secondary schools, my next step was to move into the London Sixth Form college sector as Principal. I was particularly interested in whether excellent systems and procedures, alongside industry leading CPD and teacher development, could improve standards in the same way as I had seen done in fantastic Secondary schools. St Charles will always be on a journey of continuous improvement, and I am proud that despite the challenges of the pandemic, OFSTED recognised significant improvement, in all areas, in our recent inspection. At St Charles we are now focused on the journey from Good to Great, and are grateful to have the support of Xavier and Teach South East alongside us on our journey.
Working with Xavier means that I know our staff are in excellent hands with their professional development. The golden thread of CPD provided by Xavier means that each member of staff is given fantastic support to develop their own practise, and to continue to develop as teachers and leaders.
Al Nicol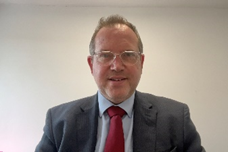 Thomas Catholic Academies Trust Strategic Lead for Training and Development
I have worked in partnership with Xavier Teaching School Hub and Teach South East for 10 years in various guises and on a number of different strategies.
My current role requires oversight of the ECF for the Trust in which I work. Furthermore, I promote and oversee the internship programme and am developing a SCITT route into teaching for schools within our Trust, all of which is done with support from Xavier.
Excellence in both support and provision have always been my experience when dealing with Xavier, from a willing, knowledgeable and dedicated team who are committed to outstanding training.
Sabrina Lalli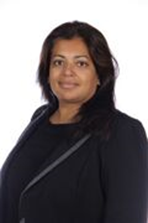 Assistant Head teacher and Professional tutor Chertsey High School
I have worked with Xavier in many capacities such as mentorship, subject hub lead, assessor, SCITT lead and professional tutor.
Xavier attracts the best SCITTs and the pastoral care provided to both them and their mentors is outstanding. Xavier is always up-to-date with any changes in the education system, and they ensure that the training delivered is always current.
Xavier will always ensure that the trainees are placed into good schools which will best develop them. Xavier is not a just business, they truly care!