How to apply
We welcome your application to our 22-23 courses
Please do this through the DfE Apply site.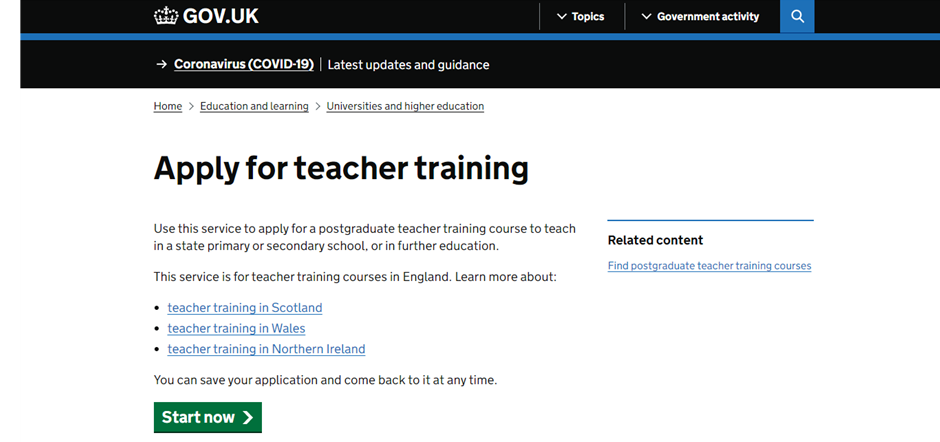 How do I write my personal statement?
This is your opportunity to communicate with us why you want to become a teacher, what your skills and areas of expertise are and what qualities you have that make you well suited to this career.
Some things you may want to consider when writing your personal statement:
Why do you want to teach?

Your subject?
In a secondary school?

What are your educational values and beliefs?
What are the range of relevant abilities and skills you can bring to teaching?
Do you have evidence that you understand the rewards and challenges of teaching?
How have school observations informed your decision?
Ensure flawless spelling and grammar
You can use up to 4,000 characters or 47 lines of text
What will the interview process involve?
Interviews will be bespoke to the ITT provider you are applying for. Our TSE interview process involves the following:
Held at one of the partnership schools
Teach part of a lesson
Written assessment of subject knowledge (25 minutes)
An exercise on demonstrating resilience
A 15-minute literacy assessment
Individual interview with the panel